We are located at the center of....

Our hours of operation are 7 AM  to 7 PM M-F and 9 AM  to 6 PM Saturday and Sunday.

Our customer's satisfaction is certainly the driving force behind our business. Our goal is to provide our customers high quality cupcakes, cakes and all other baked goods in a very affordable price. In addition, we aim to provide all our customers a comfortable and  relaxing atmosphere within our coffee shop. Enjoy our free WI-FI as well!

We welcome call in orders, fax, e-mail and in walk-ins. Debits and major credit cards are also accepted.

Come and pick up your 
coffee and cupcake cards
 now to enjoy more savings and get free coffee and cupcakes. Check out our in-store 
promotions
 and our flavor of the week cup cakes.
We are currently constructing this website. Pls check with us again soon. Sorry for the inconvenience.

Copyright © 2009 Cake in a Cup Bakeshop. All rights reserved.

..."Unwind, relax, and be satisfied..."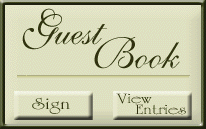 Please feel free to sign in our guest book.